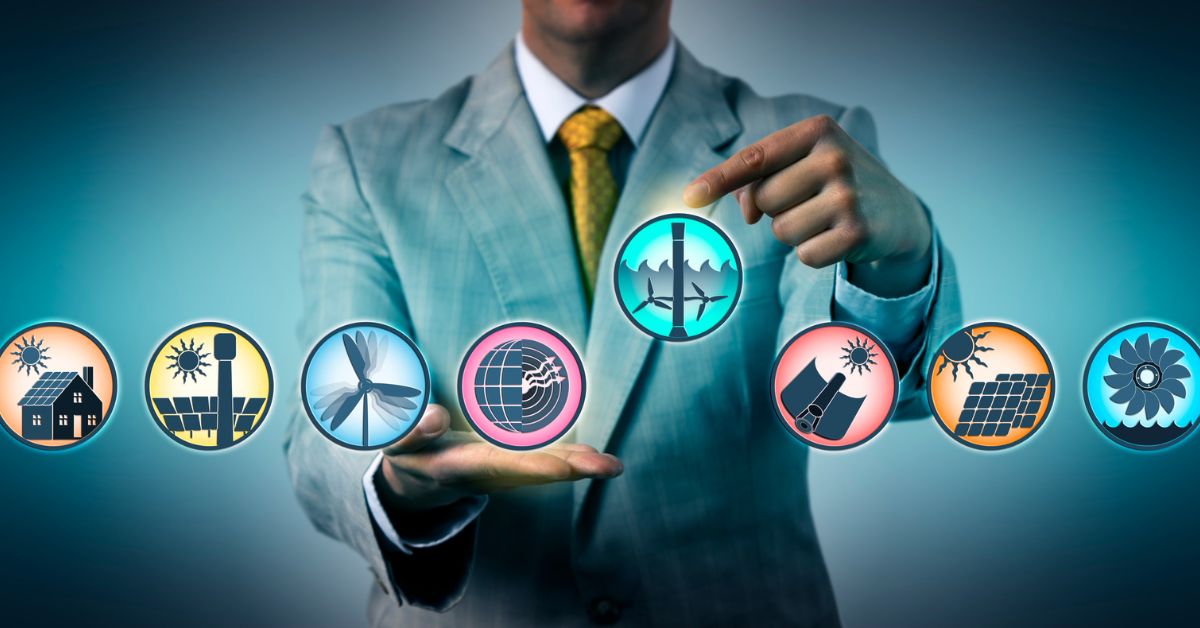 Today, governments, organizations, and people understand that alternative and renewable energy is the key to our future. The planet needs efficient and sustainable energy sources that will help us lower the carbon footprint and protect the planet, and that's where renewable energy specialists come into the picture.
A degree in alternative and renewable energy management allows you to step into the exciting field of sustainable energy, build a profitable and meaningful career, and create a positive impact in a wide range of industries.
Renewable Energy: What Is It, and Why Is It So Important?
Renewable energy encompasses all types of energy sources that are natural, self-sustaining, minimally polluting, and easy to replenish without depleting the planet's precious resources. Renewable energy includes:
Solar
Wind
Geothermal
Nuclear energy
Biomass
Hydropower
While the reliance on fossil fuels won't go away overnight, renewable energy systems are growing fast across many industries, including construction, transportation, agriculture, and domestic use. As more and more sectors switch to sustainable energy, there's a growing demand for professionals in this field.
Job Opportunities in Renewable and Alternative Energy
People with a degree in alternative and renewable energy management can fill managerial positions in:
Renewable energy engineering
Sustainable energy consultancy for organizations
Environmental science
Urban planning
Solar planning and installation
Environmental health and safety management
Solar development
You can also progress into a graduate program in a related field to give yourself broader career opportunities in the renewable energy sector.
As the shift toward renewable and alternative energy continues, the demand for professionals in this field will likely grow. Organizations rely on alternative and renewable energy specialists to create efficient, sustainable energy plans, lower carbon footprints, and comply with official policies and regulations. Stepping into the alternative and renewable energy sector today secures a lifelong career with plenty of opportunities for advancement.
Preparing for a Career in Renewable Energy Management
You can start a career in alternative and renewable energy by signing up for a Bachelor of Science degree with an alternative and renewable energy management major. This type of degree usually emphasizes renewable energy courses focusing on:
Different types of sustainable energy
Renewable energy technologies
Residential and commercial alternative energy uses
Renewable energy codes and policies
Alternative energy project management
Find Exciting Career Options in Energy Management at Everglades University
Start a degree in alternative and renewable energy management at Everglades University and gain lucrative career opportunities! Our Bachelor of Science degree with an alternative and renewable energy major is a full 41-month program that will give you the technological, managerial, and practical skills you need to work in the renewable energy industry. The coursework spans 123 units of applicable study in renewable and alternative energy management.
Contact us today for more information about this undergraduate program.