This school has helped me better my life and my family's life as well. The staff is very well educated and explained everything extremely well. Muhammed Khaial
"Enrolling at Everglades University – Online Division is one of the best decisions that I've made in a long time! They're really there for you, they care, and want you to succeed! I love how it works around my busy schedule as a mom! Thankful for the online class opportunity!!!" Sabrina T.
Working full-time, the online experience is perfect for my busy schedule. I have the ability to further my education each day at a time that is convenient for me. Monica S.
My experience so far with EU has been really good. I enjoy the communication from the staff, they are good about answering questions you may have promptly. Also, I enjoy the online experience I can still be active with my children while earning my bachelor's degree in Alternative Medicine.
Aisha H
My experience over the last few years at Everglades University has been one of excitement. Each class brought me closer and closer to the next level of my aviation career. Kimble Hanna
I'm inspired to obtain my MPH, with the goal to work as a healthcare administrator within the health organization that I'm currently working for. I have a desire to improve the quality and efficiency of healthcare services within my community. Therefore, I believe as a healthcare administrator, I will fulfill this goal.
I believe that there is nothing more beautiful and meaningful to life than helping other human beings in order to improve their health and self-worth. As a healthcare professional, I understand the importance of giving back to society. Malika N.
I am a busy working professional having to travel often, therefore I chose to attend Everglades University because of their on-line Bachelor of Science in Aviation Maintenance Management program. When I began the enrolling process, they were encouraging to work with and EU awarded me several credit hours towards the program for having completed my Federal Aviation Administration (FAA) Airframe and Power plant (A&P) license, as well as for my military service. These awarded credits boosted my confidence and provides me the opportunity to complete my degree much sooner.
Horacio G
So many of the instructors were wonderful and really cared about student success. They knew the subjects and stimulated discussions that helped us learn the course content. Andrea Kenney Rafferty
I didn't think I would ever return to school. I thought it was going to be a waste of my time and that I wouldn't follow through. Turning 30 back in 2017 and having my daughter in 2016 really changed everything. I realized I needed to do something with my life, not only for myself, but for my daughter. I'm a single mother, my whole life is now taking care of her & trying my best to support both of us. I want to follow my dream and set an example for her. Everglades University – Online Division has made that possible. I discovered it a week & a half before classes started, so needless to say I was stressed out trying to get in everything they needed to enroll me, but the staff has been amazing and has guided me every step of the way and I'm excited to start this new chapter of my life. " Sara B.
Jose V. graduated from EU Sarasota in 2007 with his Master's in Business Administration. After graduation Jose was working as a supervisor for Waste Management when he decided to start his own company, Valruz Distributors, which supplies Snyder's Lance to retail giants like Publix, Winn Dixie, Walmart, Circle K.
Jose attributes his success to studying at Everglades where he learned to develop his communications skills, marketing and sales skills. Valle stated that " The retail business was a completely new area for me , but with the tools that I learned from Everglades University it helped me succeed!"
Jose Valle
Kristi Mollis, President and CEO of Everglades University, has been with the university for over 14 years and has helped the university with many initiatives to maintain the quality of coursework and leadership.
Everglades University graduates have gone on to start careers with Aerospace Dynamics, Boeing, the US Department of Defense, Wyndham Worldwide, among many other employers in the aviation, energy and hospitality industries.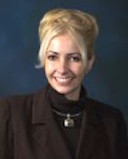 Everglades University undergraduate degree programs include:
Alternative Medicine
Aviation/Aerospace
Business Administration
Construction Management
International Business
Hospitality Management
And more
Everglades University graduate degree programs include:
Aviation Science
Business Administration
Entrepreneurship
Public Health Administration
Ranked among the top 50 online colleges by TheBestSchools.org for the 2nd year in the row.
Everglades University selected as a top school in military advanced education's 2015 guide to colleges and universities.
Accredited by the Commission on Colleges of the Southern Association of Colleges and Schools (SACS).
Everglades University is an accredited, private not-for-profit university offering bachelor's and master's degree programs that prepare students to advance in their careers or fields of study.
We offer undergraduate degrees in Alternative Medicine, Aviation/Aerospace, Construction Management, Environmental Policy and Management, Land and Energy Management, Business Administration, Alternative and Renewable Energy Management and Crisis & Disaster Management. In addition, we offer graduate degrees in Public Health Administration, Business Administration, Aviation Science, and Entrepreneurship. Concentrations are available.
With small class sizes, innovative degree programs, and convenient scheduling to accommodate working students and adult learners, our university is committed to student success.

Enroll Now at Our New Tampa Site
Begin the exciting journey of earning your bachelor's or master's degree with Everglades University by clicking on the "Enroll Now" button. Our team will help and guide you every step of the way.