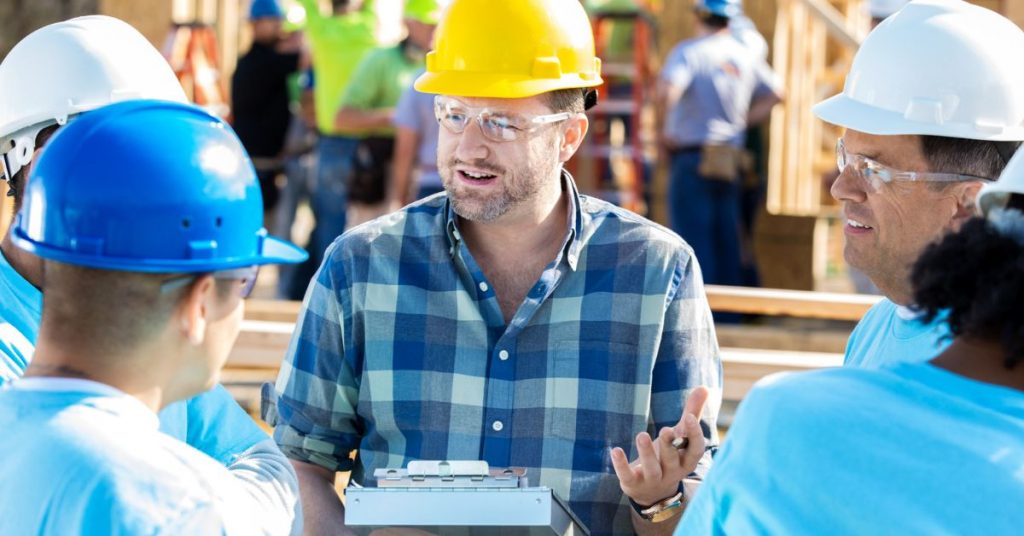 Almost everywhere you look, companies are building new homes and state-of-the-art facilities. However, these construction projects don't come out of thin air.  New construction derives from careful planning, skilled personnel, and effective leadership from well-educated construction managers.
The construction industry is on the rise and shows no sign of stopping. Below, you'll learn about construction management and the advantages of achieving a master's degree in Construction Management from Everglades University.
What Is Construction Management?
Construction management refers to monitoring and directing every aspect of the architecture, engineering, and construction industries. Construction managers oversee a team of workers, ensuring that each project goes as efficiently as possible. The following are some of the many duties a construction manager might handle:
Reviewing blueprints with property managers, developers, and other team members
Visiting the construction sites to observe and verify operations
Scheduling projects that meet client deadlines and stay within the budget
Determining the best construction methods for each project
Are you interested in becoming a construction manager? At Everglades University, we're here to help! Check out the Construction Management program to learn more and take the next step in your career.
Why Get a Construction Management Degree?
If you're looking to get a degree in Construction Management, you may wonder, "Is it worth it?" The short answer is yes. A degree in this field of study unlocks a wide range of benefits, including the following:
Position availability: Construction managers are in high demand as companies and firms continue to plan projects. A master's degree facilitates qualifying for a good job in the industry.
Advancement opportunities: Experience can only get you so far. A graduate degree will help you stand out from the crowd and quickly climb the corporate ladder.
Job security: According to the U.S. Bureau of Labor Statistics, the construction management field will grow by 11% over the next few years. This means construction managers have some of the most stable jobs in the nation.
High income: It pays to become a construction manager. The average annual wage for construction managers in May 2021 was $98,890.
Build Your Career With Everglades University
Getting a role as a construction manager starts with getting the right education. At Everglades University, we offer a Construction Management degree program to give you high-quality teaching with a hands-on approach. The experienced professors have the connections and know-how to help launch your career.
With a master's degree in Construction Management, you set the stage for a successful future. Don't wait to get started — enroll today!